How to use
Hey, in this article I will tell you how to install the building on your Minecraft map using this service. Everything is very simple.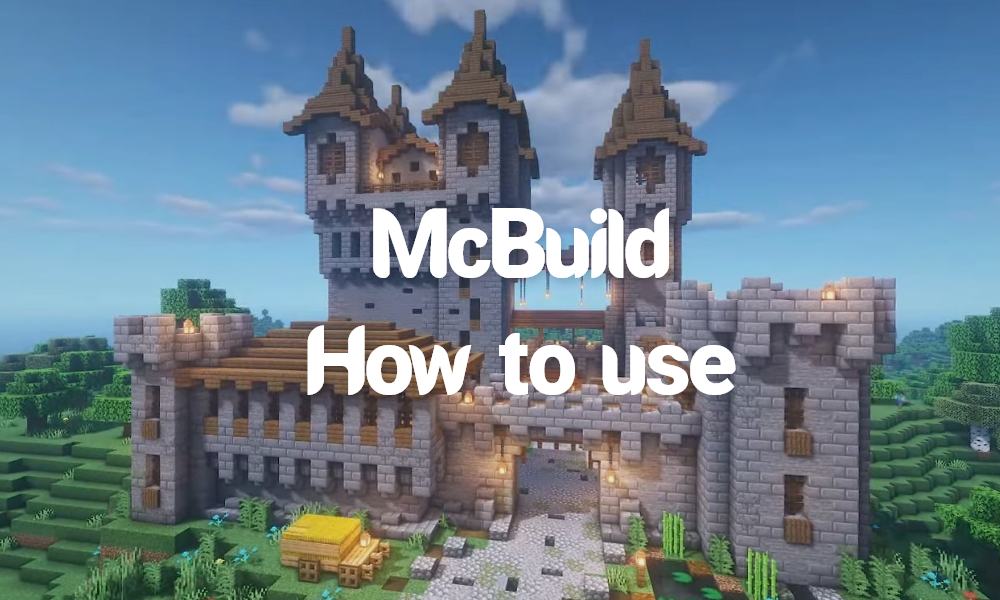 Preparing a compressed file
You need to compress the map directory into .zip format (the .mcworld extension is also allowed), for this go to the directory with saved maps:
---
Windows
c:\Users\|UserName|\AppData\Roaming\.minecraft\saves
Or Press Win+R > type %appdata%\.minecraft -> Ok Linux
~ is your home directory, usually /home/, so ~/.minecraft would be/home//.minecraft/saves OS X
Open Finder then paste: ~/Library/Application Support/minecraft/saves in the Search box.
Android:
/storage/emulated/0/Android/data/com.mojang.minecraftpe/files/games/com.mojang/minecraftWorlds/
A possible path like this (for older versions):
/storage/emulated/0/games/com.mojang/minecraftWorlds/
Windows
C:\Users\Username\AppData\Local\Packages\Microsoft.MinecraftUWP_8wekyb3d8bbwe\LocalState\games\com.mojang\minecraftWorlds
Select the folder with the map (usually it's called My World or something like this TXkgd29ybGQ=) , press the right mouse button and select Send to > Compressed (zipped) Folder or compress the folder with, for example, 7-Zip or Mi File Manager for Android .

Everything, now you can upload the data file to the site.
File upload and building selection
Drag and drop the file into the field as shown in the picture or in the modal window, click - Choose File Map.

Select the building you need, a modal window will open with information about the building and a choice of indents from the player.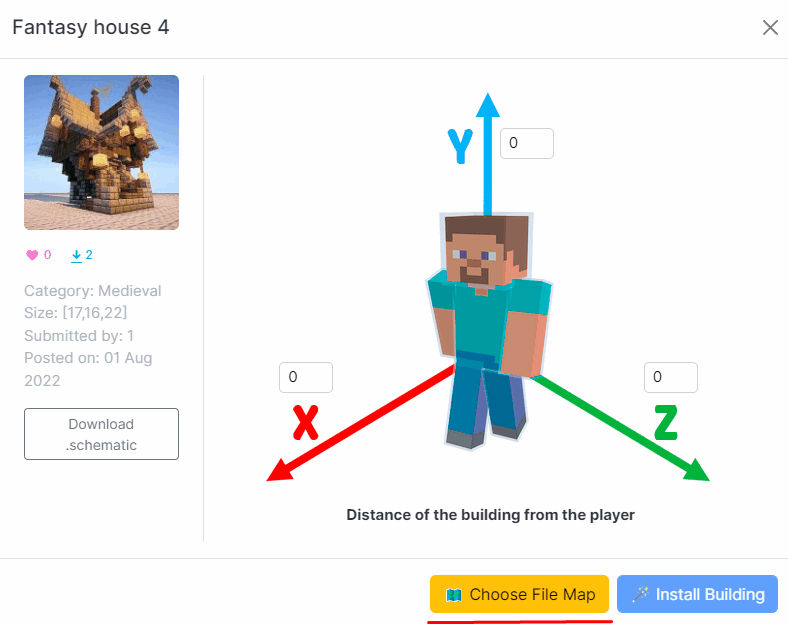 choice of indents from the player
You can specify padding (size in blocks) from 1 to 100. If you want to place a building next to the player, leave it everywhere - 0.
Then click - Install Building. Usually the installation will take no more than 1-2 minutes.
Download received file. It can be with .zip extension (for Java version, you need to unzip to the directory with your saved maps in a new directory) or .mcworld (open with Minecraft in Android).
Please note: some buildings may not be installed correctly in your map (skipping or removing some blocks in the building area)
Enjoy! ✌️
(article being updated...)