Minecraft 1.20 PE - Bedrock Download
Minecraft PE (Pocket Edition aka Bedrock Edition) is a version of Minecraft that is designed to run on mobile devices, such as smartphones and tablets. It is a popular alternative to the desktop version of the game, and it offers many of the same features and gameplay mechanics.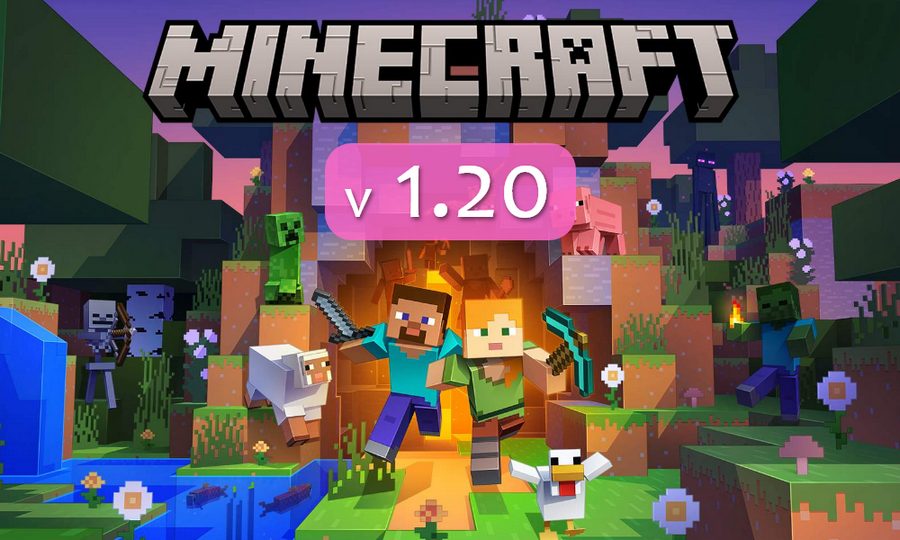 Minecraft PE includes many of the same gameplay elements as the desktop version, such as survival mode, creative mode, multiplayer support, and the ability to explore and build in procedurally-generated worlds. Players can craft tools, weapons, and other items from resources they collect in the world, and they can build structures using blocks of various types.

One of the unique features of Minecraft PE is its touch controls, which are optimized for mobile devices. Players can use their fingers to move around, mine blocks, and place objects in the world. Additionally, Minecraft PE supports cross-platform play, which means that players on different devices can play together in the same game.
Minecraft PE is available for purchase on the Google Play Store and the Apple App Store. It is constantly updated with new features and bug fixes, and the Minecraft community is very active in creating mods, skins, and other content for the game.
Features and Bug Fixes
Music
Added the following new music tracks by Aaron Cherof to Cherry Groves, Desert, Jungle, Mesa, and Flower Forest biomes
A Familiar Room
Bromeliad
Crescent Dunes
Echo in the Wind
Suspicious Blocks
Sugar Cane, Cactus, and Dead Bush can now be placed on Suspicious Sand (MCPE-169142) (MCPE-169141)
Bamboo can now be placed on Suspicious Sand and Gravel (MCPE-169142) (MCPE-169141)
Sugar Cane and Bamboo can now be placed on Moss Block
Archaeology
Adding Sniffer Eggs to loot in warm ocean ruin for suspicious blocks
Trail Ruins no longer generate partially exposed (MCPE-168869)
The loot tables for Suspicious Gravel inside Trail Ruins no longer have duplicate entries for Bricks (MCPE-168856)
Added a new music disc which can be acquired by brushing suspicious blocks in Trail Ruins. When put in a Jukebox, Relic by Aaron Cherof is played
Reworked Trail Ruins structures based on community feedback
Added more structure variants
Sand no longer generates within the structures
Tweaked the amount of Gravel and Dirt that generates within the structures
Tweaked the amount of Suspicious Gravel that generates within the structures
Split the loot tables for the Suspicious Gravel within the structure. There is now a dedicated loot table for Rare loot items (e.g. Pottery Sherds, Smithing Templates), and a dedicated loot table for more common loot drops (e.g. Tinted Glass Pane, Tools, Candles, etc.).
Renamed 'Pottery Shards' to 'Pottery Sherds'
Download Minecraft 1.20 PE - https://mcpex.org/category/downloading/minecraft-pe-1-20
---
Download (565 Mb) - ya.disk